Apps development and entrepreneurship resources
Download & Prepare all of these before the workshop starts
Thunkable enables anyone to create beautiful and powerful mobile apps.
Build your own apps by dragging and dropping your favorite components and connecting them together with blocks.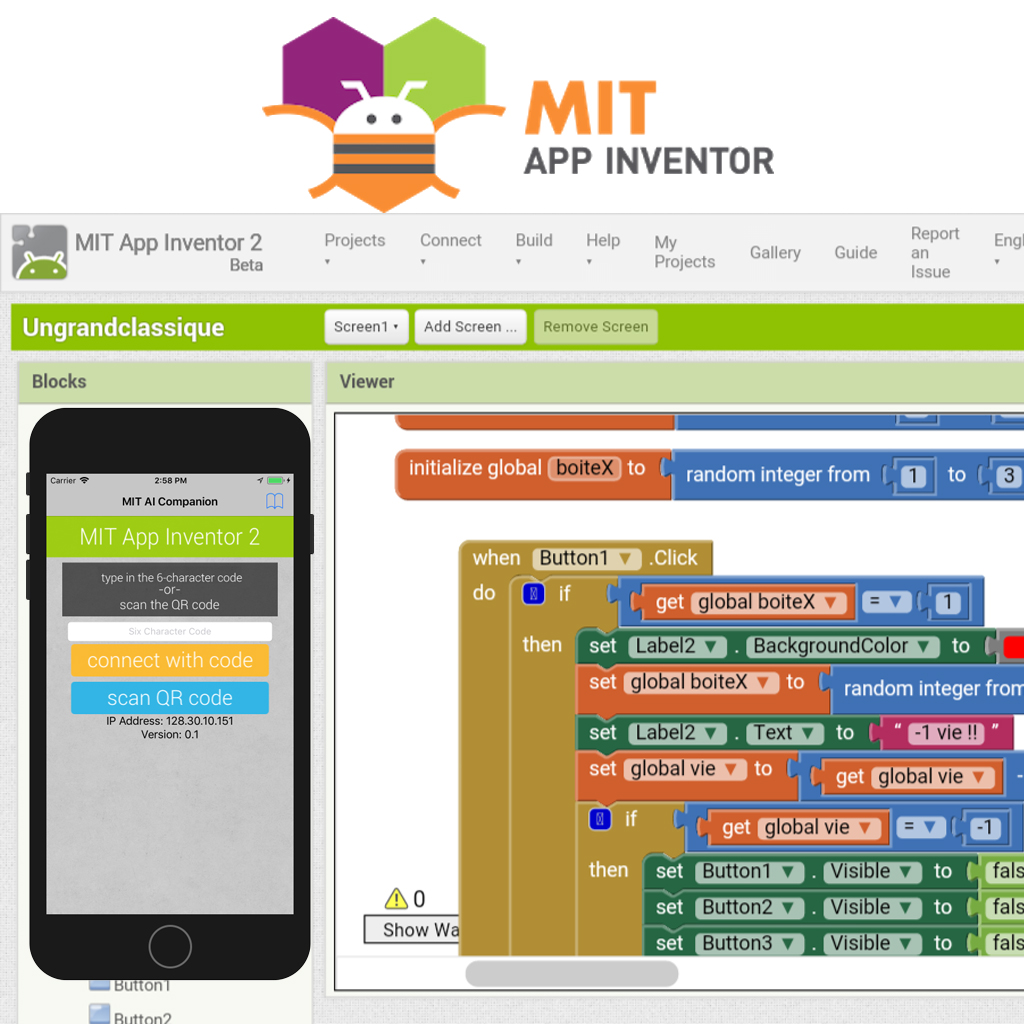 MIT App Inventor is an intuitive, visual programming environment that allows everyone – even children – to build fully functional apps for smartphones and tablets. 
Those new to MIT App Inventor can have a simple first app up and running in less than 30 minutes.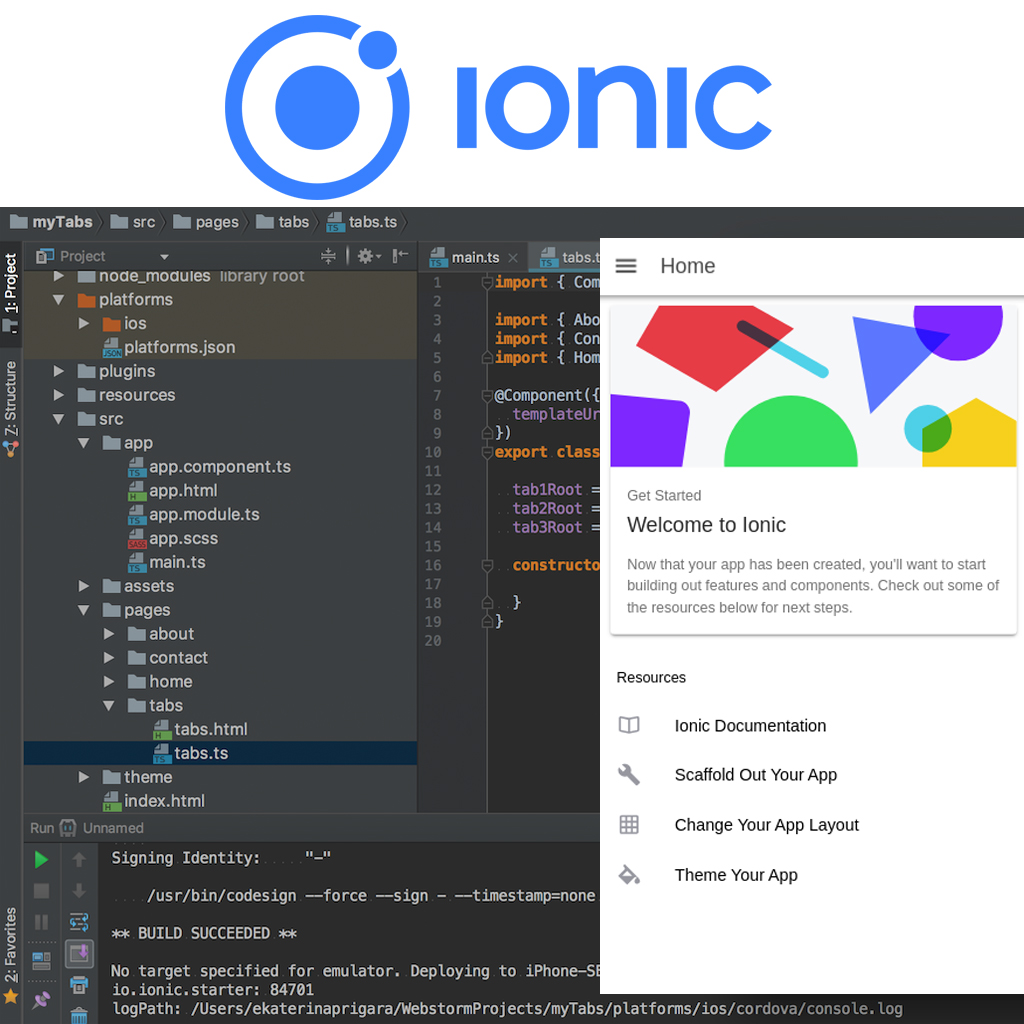 Empower your web teams to build award-winning mobile and desktop applications – with 100% code sharing across projects.
GET a part-time job this semester!
Entrepreneurship Training
GET prepared to create a start-up!
O2O Entrepreneurship Training Platform
FREE online training modules on innovation and entrepreneurship are now available on HKBU Moodle and SCE Moodle, so students can enjoy learning at their own pace anytime.
BEST1001: Berkeley Method of Entrepreneurship in Hong Kong is co-developed by Knowledge Transfer Office at HKBU and the Sutardja Center for Entrepreneurship & Technology at UC Berkeley for HKBU students to learn entrepreneurial mindset and skills.
BEST1002: Design Thinking Fundamentals for Entrepreneurs is developed by Mr Cesar Jung-Harada, Director of MakerBay Limited, who will teach you the Design thinking as an iterative process that allows you to generate creative ideas and solutions by understanding users' needs holistically. 
BEST1003: Aha! That's How You Network is developed by Mr Nathan Gold, Chief Coach at The Demo Coach, who will share the 'Tips, Tricks and Techniques' on networking. It will help anyone who has hesitation or difficulty connecting or generating a conversation with someone new. It will help alleviate the anxiety of those initial few minutes because you will be armed with tools to help in any networking situation.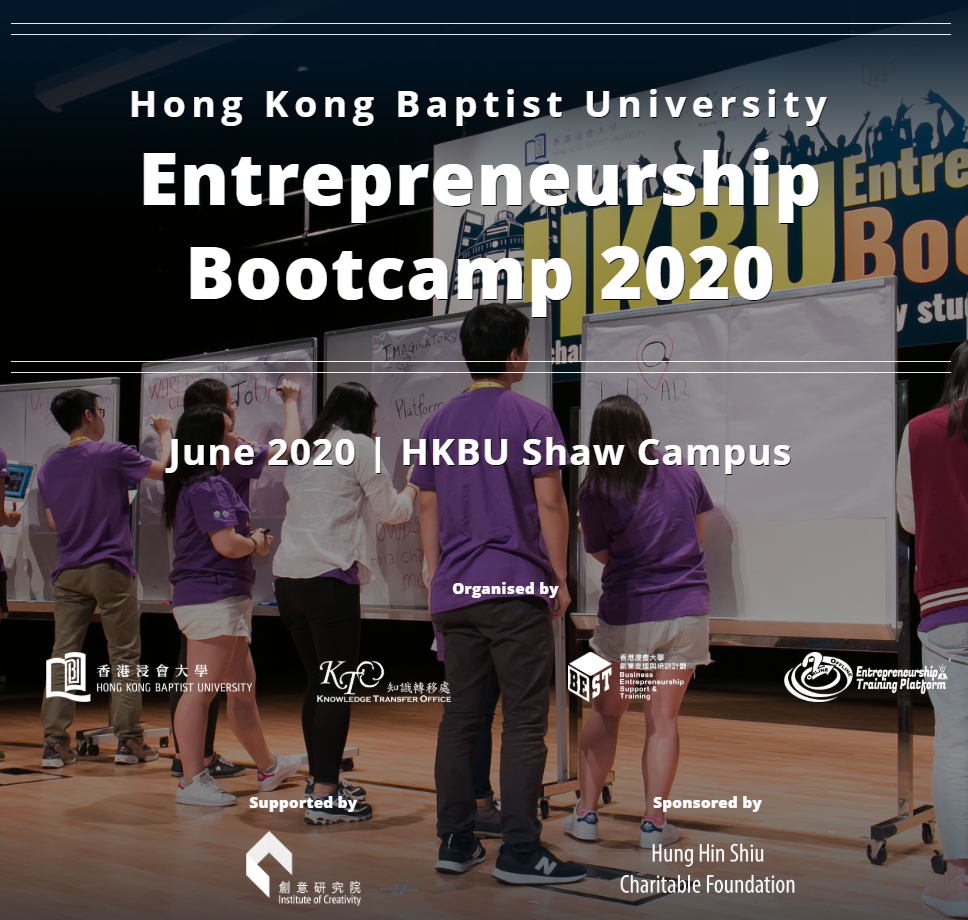 HKBU Entrepreneurship Bootcamp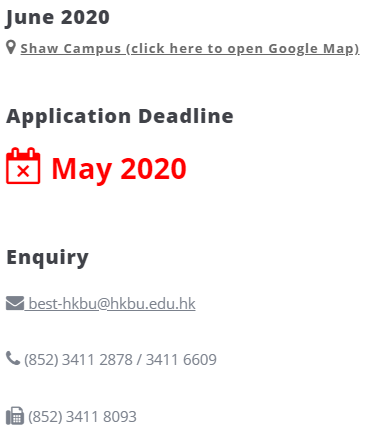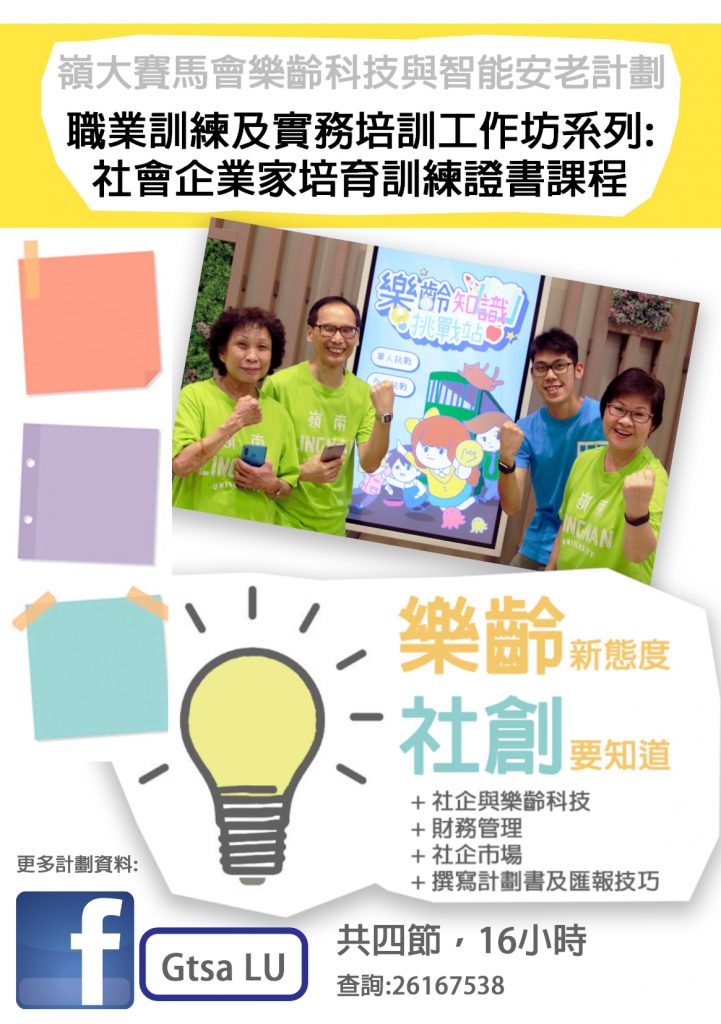 Socialpreneur Incubation Courses 社會企業家培訓證書課程
Four training courses are offered every two months to enhance young people's understanding of socialpreneurship and to equip them with knowledge and skills essential for becoming socialpreneurs.
於每兩個月舉

辦

四節培訓課程

,

以提昇年青人對社會企

業

的認識

,

並提供對開展社會企

業

尤其重要的知識和技能

。
Start-up Funding and Competition
Find ways to launch your start-up!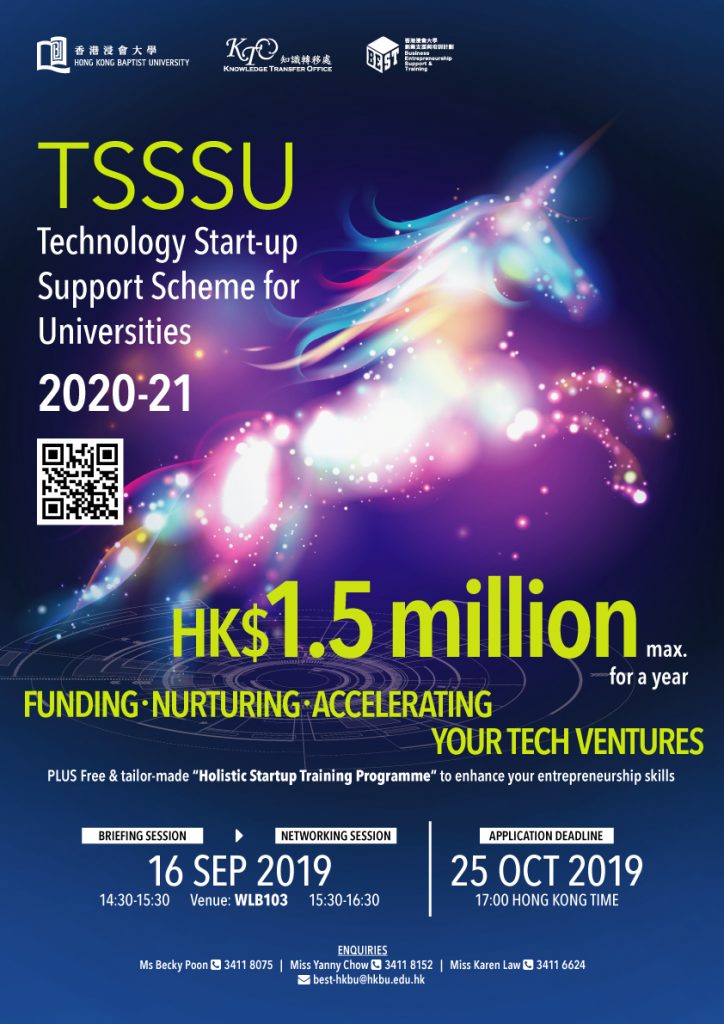 Call for Application: HK$1.5M Funding Opportunity (TSSSU 2020-21)
Application Deadline: 5:00 pm (HK Time), 25 October 2019 (Friday)
*Apps Resource Centre offers Apps development consultation and resources for students.