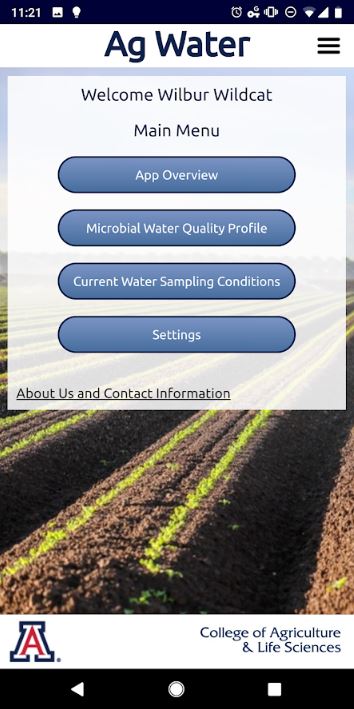 Ag Water
Institution: University of Arizona
URL: Ag Water
Ag Water app was developed to assist growers with GM and STV calculations to determine if their water meets the criteria for appropriate application to produce before harvest.

Assist growers with making water management decisions if their water does not meet the criteria in the Produce Safety Rule.

Evaluate current sampling conditions for irrigation water quality to determine the probability of microbial contamination.