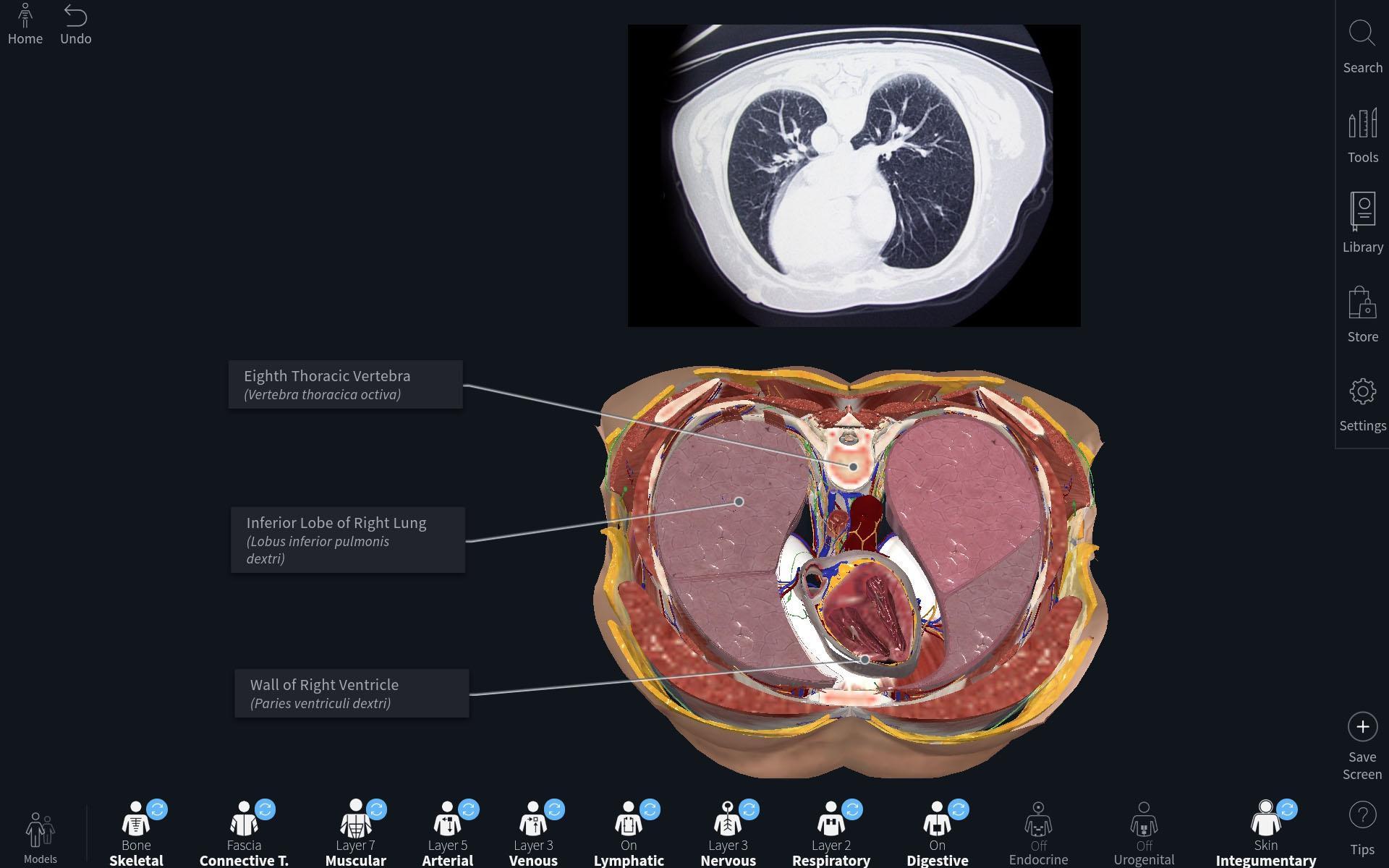 Complete Anatomy
Browse through 12 body systems, and select any structure to learn more about it. Use system layers to customize your view further, or to examine extra details including bony landmarks and dermatomes.

Choose to isolate a body region, or select individual structures to hide or fade to see what you need. Select multiple structures and explode them to view individual parts and their complex relationship with surrounding structures.

Explore the inner workings and relationships of the anatomy. View the body in motion, trace nerve and artery origin paths, and discover the connections between individual structures.