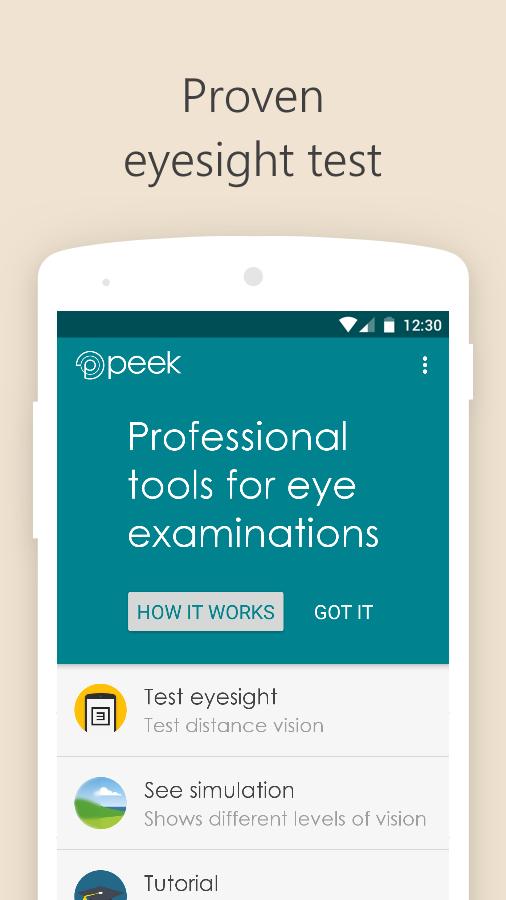 Peek Acuity
Peek Acuity is a smartphone-based vision check app. It has been engineered by eye experts and allows anyone to check visual acuity using only an Android smartphone.

Peek Acuity is designed to help screen and identify people who need further examination. It is not intended to replace detailed examinations from a qualified optometrist.

It is important to keep the application up to date at all times so that you receive the latest technical updates.